Savor Kefalonia's Delights
Kefalonia is an island with endless opportunities for exploration, relaxation, and adventure. From breathtaking beaches to fascinating caves and from charming villages to stunning natural landscapes, Kefalonia has it all. But there is one thing that truly stands out on this beautiful island, and that is its culinary scene.
Indulge in Kefalonia's Flavors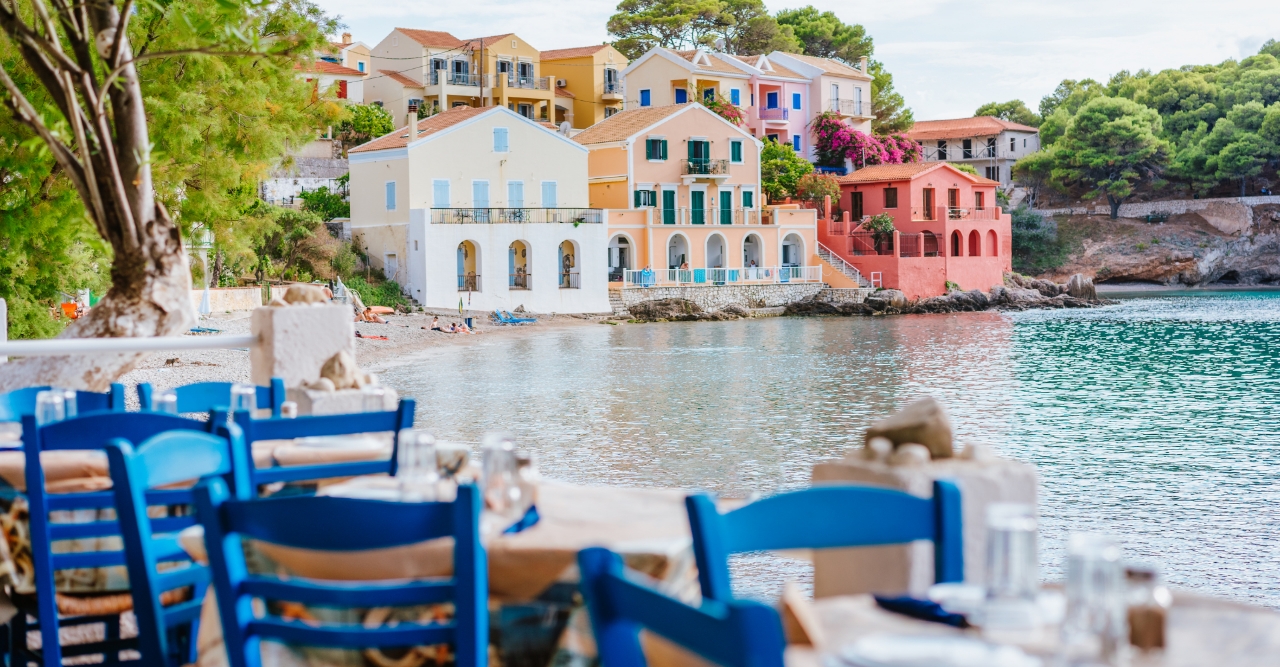 Kefalonia is a true paradise for food lovers, with a rich culinary heritage and an abundance of fresh, locally-sourced ingredients. From traditional Greek dishes to international cuisine, the island offers a wide range of dining options that cater to all tastes and preferences. Whether you want to indulge in a fine-dining experience, savor a delicious street food snack, or enjoy a casual meal with a view, Kefalonia has something for everyone.
During your stay in Erolidae Villas in Kefalonia, be sure to try some of the island's signature dishes, such as Kreatopita (meat pie), Skordalia (garlic dip), and of course, fresh seafood caught daily by local fishermen. And don't forget to pair your meals with some of Kefalonia's excellent wines produced in the island's fertile vineyards. With so many dining options to choose from, your taste buds will never get bored. So, get ready to embark on a culinary journey and experience the flavors of Kefalonia.
Kefalonia dining experience: Indulge in Kefalonia's Culinary Delights with Erolidae Villas
At Erolidae Villas, we understand that one of the best ways to experience a new place is through its food culture. That's why we offer a range of services to ensure that our guests can fully immerse themselves in the culinary delights of Kefalonia.
We can organize a Kefalonia dining experience for our guests, where they can savor the authentic local cuisine and flavors. Our team can also arrange for private cooking lessons inside the villa, where guests can learn the secrets of Kefalonian cuisine from local chefs.
For those who want to dine out, we can make reservations at the best restaurants in the area, ensuring that our guests have the opportunity to taste the most delicious dishes in Kefalonia. And for those who prefer the privacy of their own villa, we offer the services of a private chef who can prepare a gourmet meal right in the comfort of the villa's kitchen.
At Erolidae Villas, we believe that the dining experience is a crucial part of any vacation, and we strive to provide our guests with the best possible culinary experiences. With our range of services, our guests can rest assured that they will have the opportunity to explore and indulge in Kefalonia's rich food culture.
Ready to explore all that Kefalonia has to offer?
Our team at Erolidae Villas is here to help you plan the perfect island adventure.
Book your experience or activity today!