Enter your own fairy realm
Villa Nereis takes its name from the Nereids, fifty sea nymphs of Greek mythology who were daughters of Nereus, the old man of the sea. As protectors of sailors and fishermen, they embodied the sea's rich bounty and its many facets. At Private Villa Nereis, we invite you to experience a similarly enchanting connection to the sea with our luxurious amenities and stunning location overlooking the azure waters of the Ionian Sea.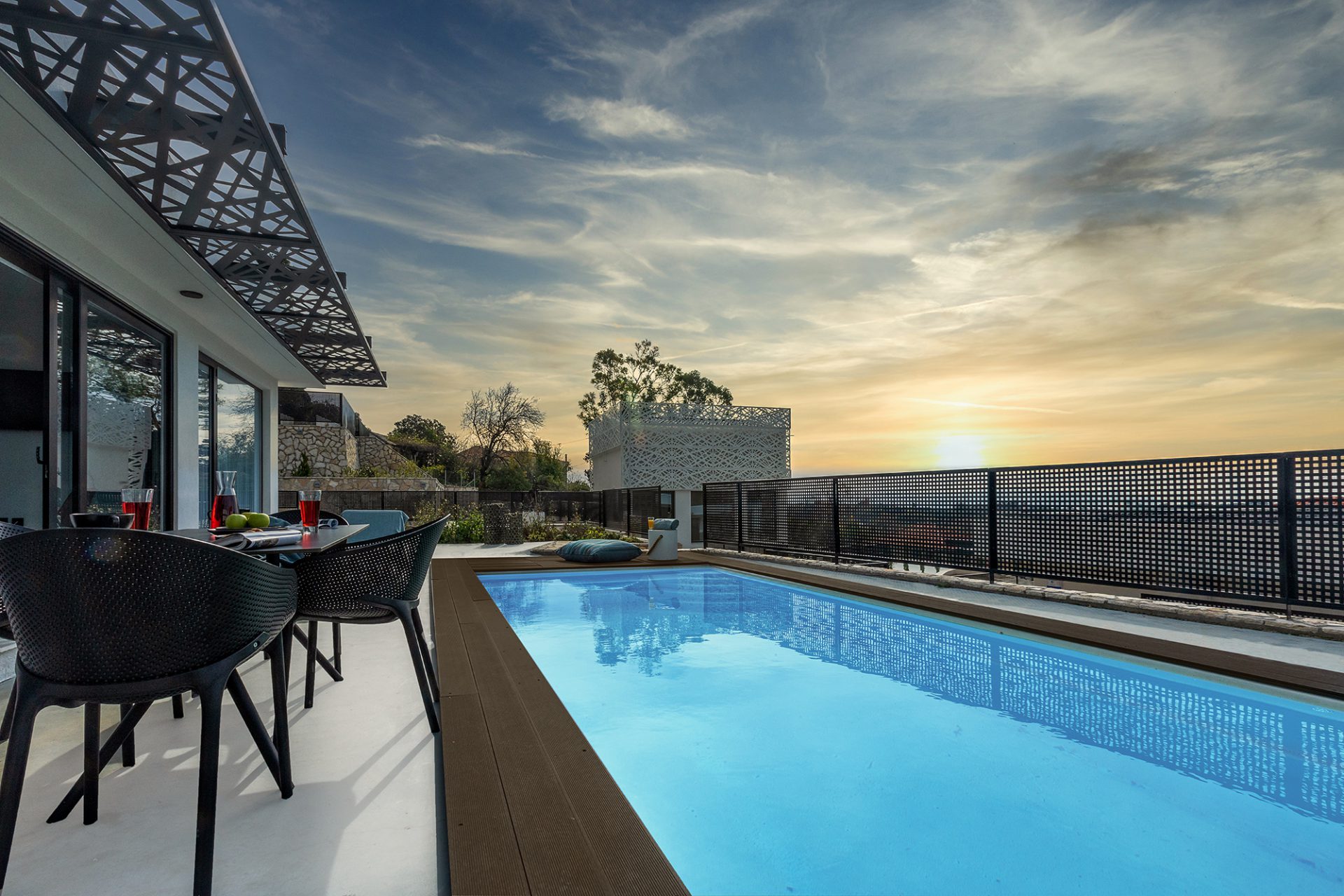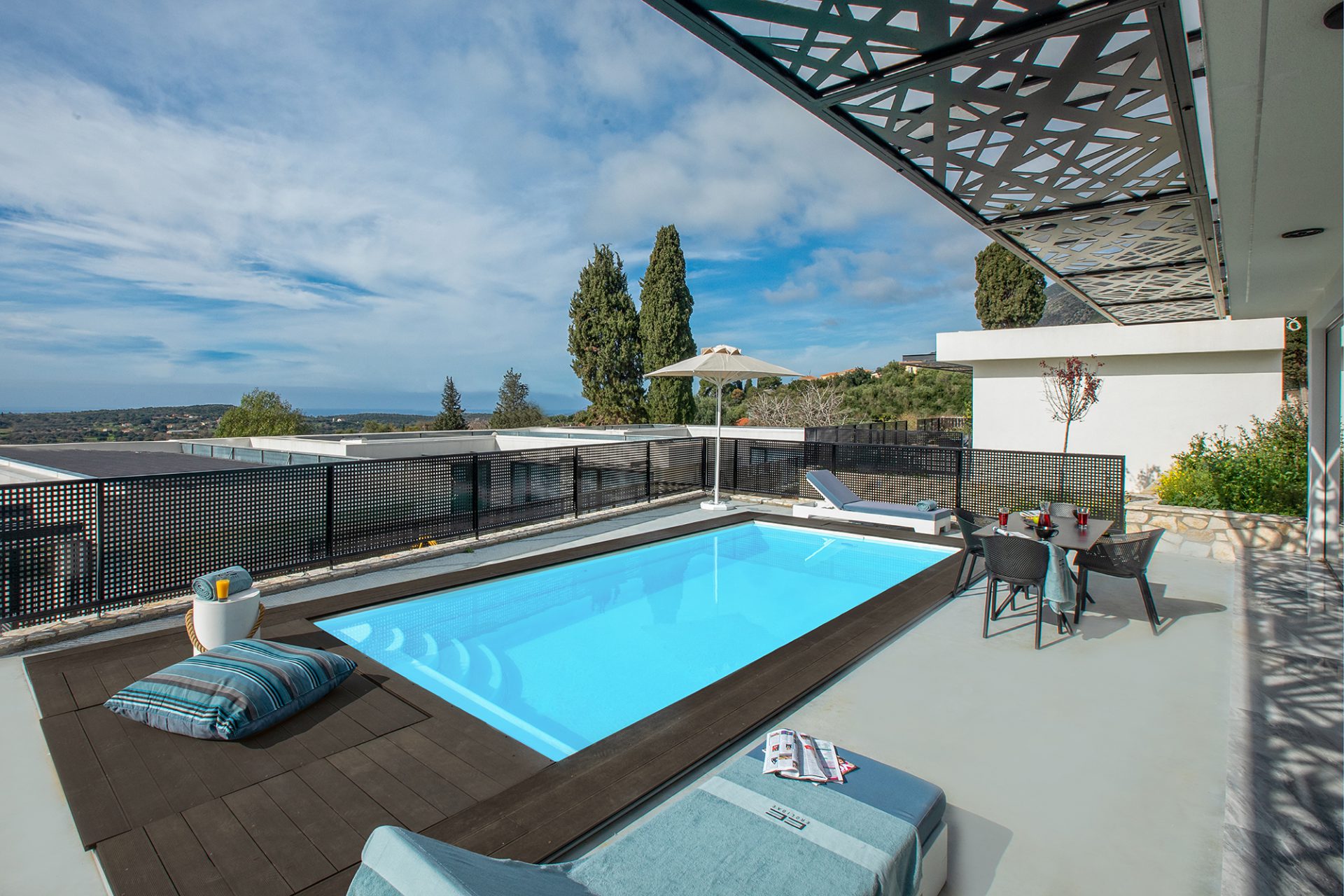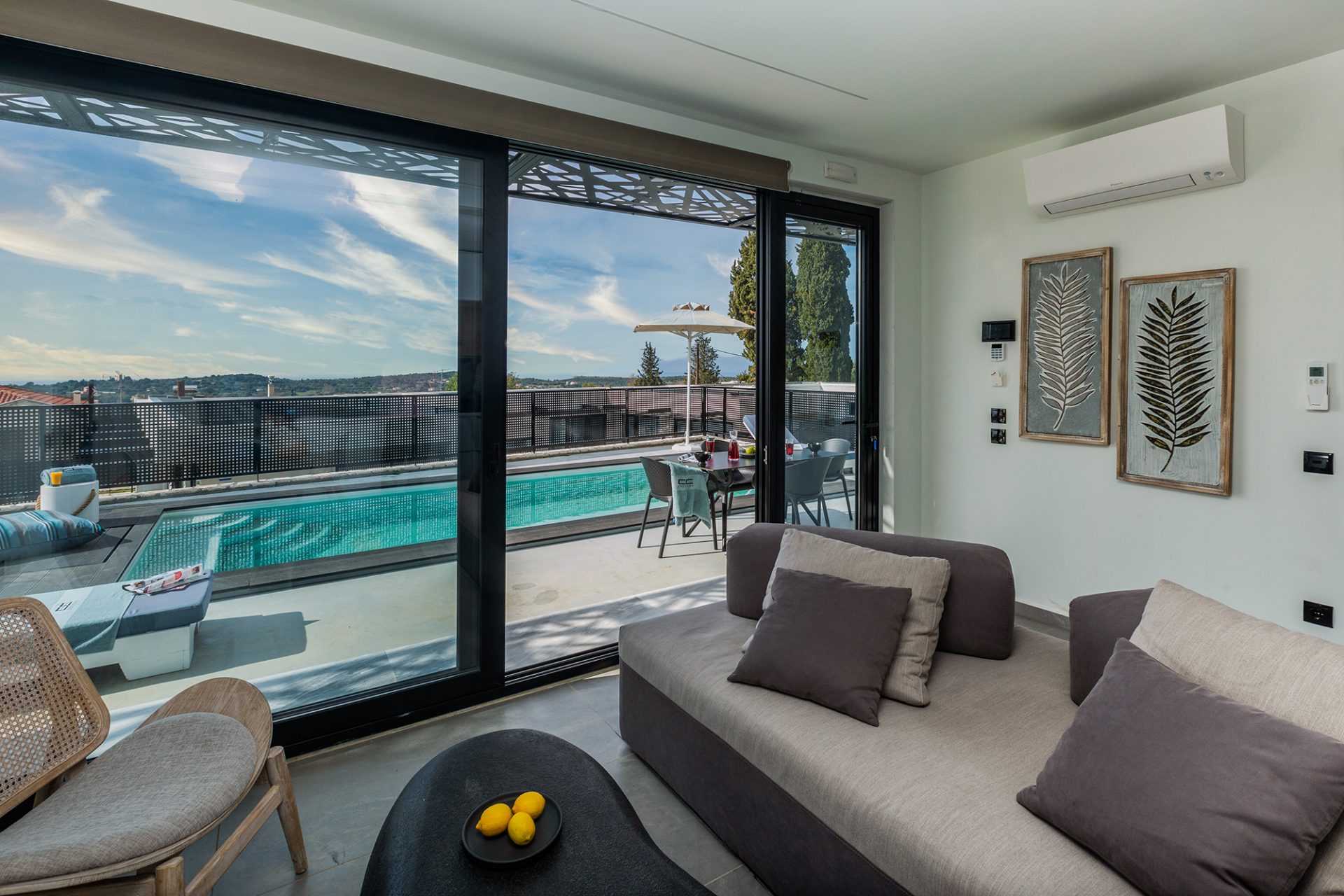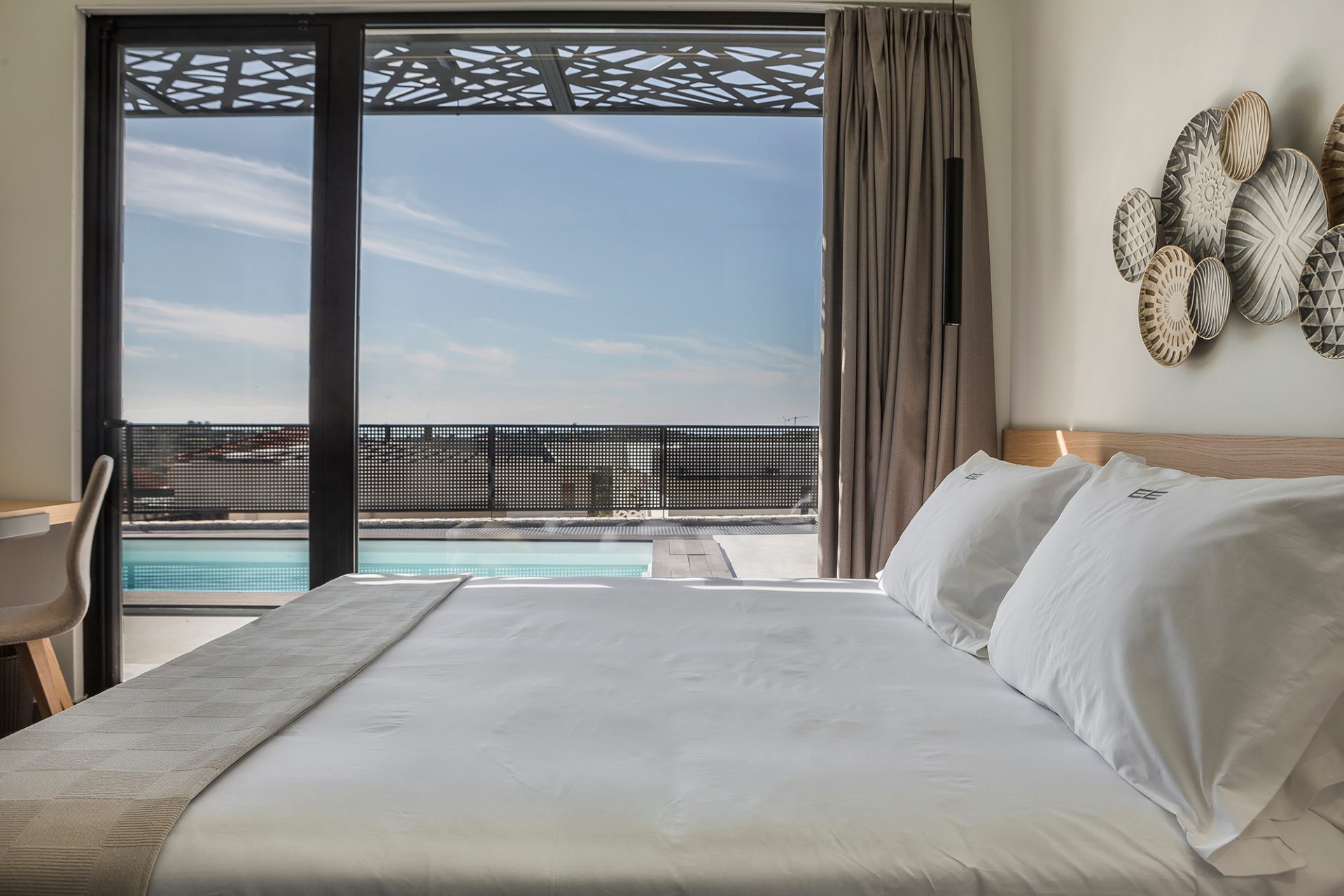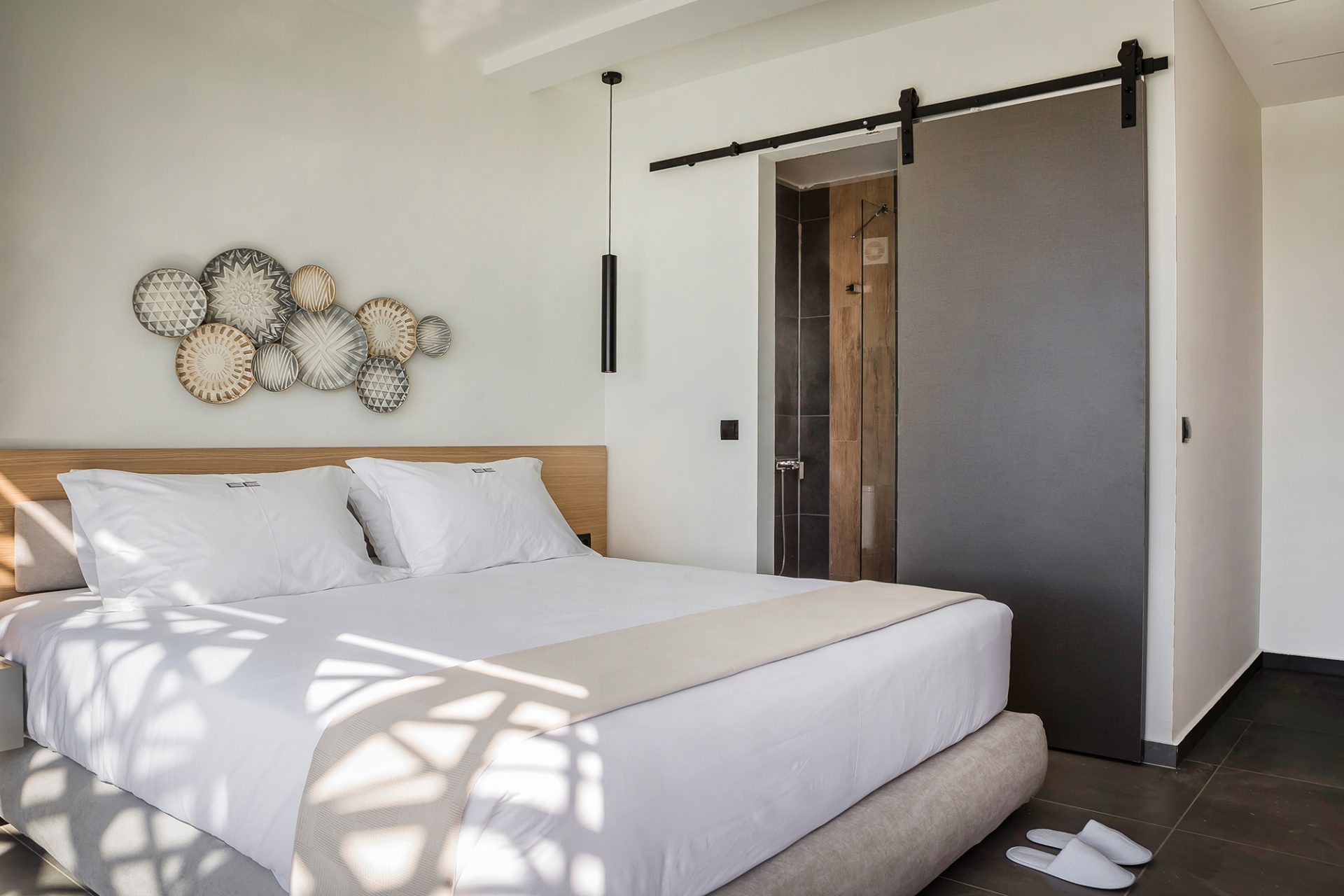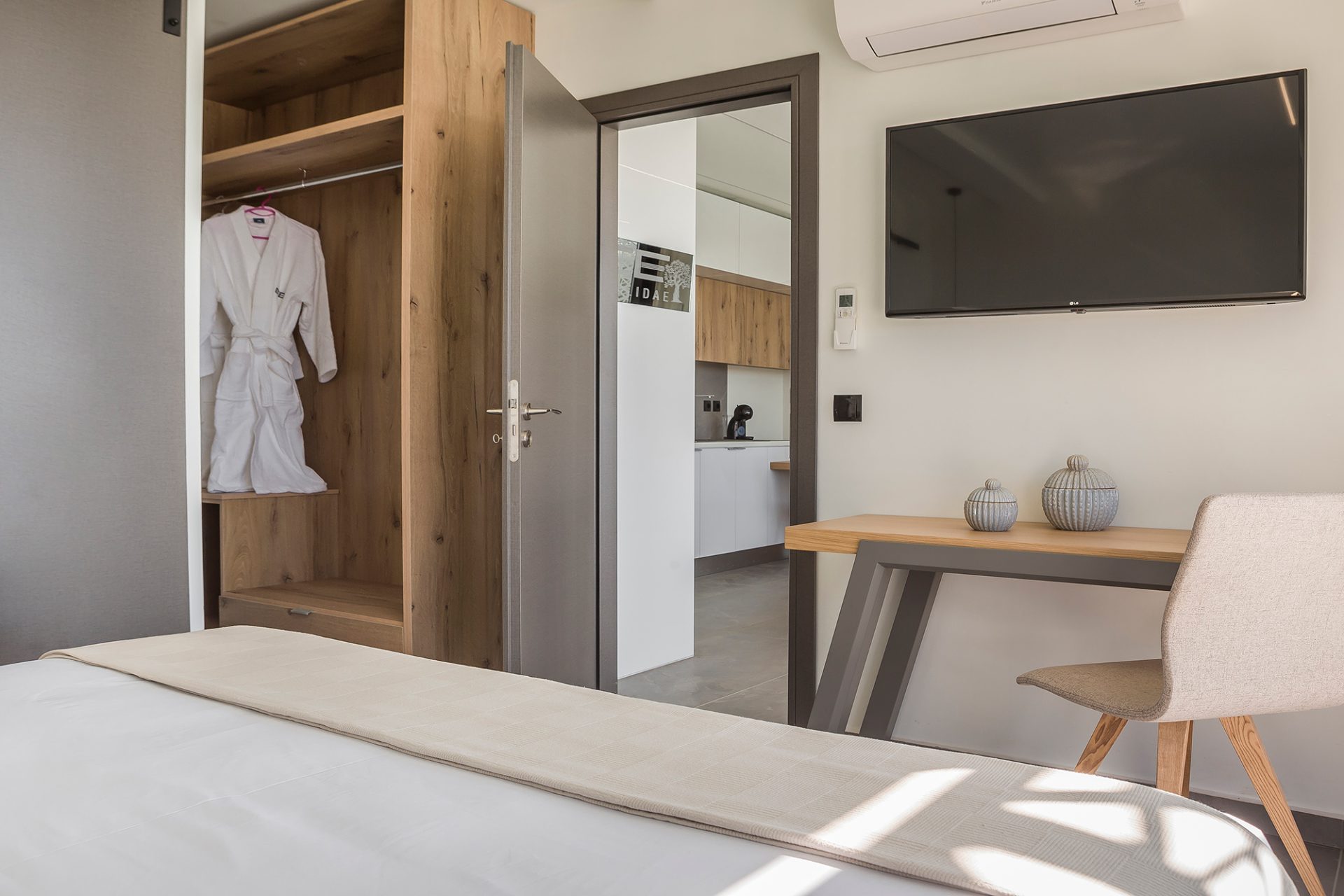 22 m² private pool
Sea View Villas
Family Rooms
Emergency exits
Fire Extinguishers
Air-Conditioning
Smart home system
Smart TV
Luxury Bath Amenities
Towels
Linen
Extra Pillows
Hairdryer
Wardrobe
Slippers
Ironing facilities
Fully equipped Dining area
Refrigerator-freezer
Espresso Machine
Electric Kettle
Cooking rings
Electric-squeezer
Utensils
Dining room
Seating with sofa
Private Patio
Outdoor furniture
Gardens
Terrace
Luxury Sunbeds
Check-In: 15:00-22:00
Check-Out: 08:00-11:00
Experience the Ultimate Luxury at Kefalonia Private Villa Nereis
Book Now for Your Dream Vacation!
Villa Nereis offers a unique vacation experience with its spacious 60 m²  acreage, providing ample space for up to 4 guests to enjoy comfortably. You'll feel right at home with our fully equipped amenities, including two bedrooms, two bathrooms, and a dining room, perfect for enjoying a meal with loved ones.
Take a dip in the 22 m² private pool, lounge on our lux sunbeds, and enjoy the view of the Aegean Sea from your private terrace. With our 43-inch smart TV, free Wi-Fi, and smart home system, you'll stay entertained and connected throughout your stay.
Our villa also includes air conditioning, an electric squeezer, a coffee maker, cooking rings, a microwave, a toaster, utensils, and a kitchen range hood, providing you with everything you need to prepare a delicious meal. For added convenience, we offer a kettle, iron board with iron, and safe, and provide linen, slippers, and toiletries such as shampoo and body wash.
"Discover a luxurious oasis of comfort and style at Kefalonia Private Villa Nereis,
where every moment is a serene escape to paradise."
Nereid, a nymph of the sea, was one of fifty Nereids who were the daughters of Nereus, the old man of the sea. The Nereids were known as the "Daughters of Nereus" and were associated with the Aegean Sea. They were protectors of sailors and fishermen and were goddesses of the sea's rich bounty. Each of the Nereids represented different aspects of the sea, from the salty brine to the waves and currents, and were depicted as beautiful maidens in ancient art. In contemporary Greek folk stories, the word "nereid" (νεράιδα, neráida) has become a general term that refers to nymphs, fairies, or mermaids, and is not just limited to sea nymphs. Nereid Lake in Antarctica and the moon of Neptune were both named after the Nereids.
Escape to Erolidae Villas, an ultimate destination for luxury pool villas in Kefalonia.
Choose your perfect villa from our exclusive rentals designed for an unforgettable vacation.
Book now and discover why our villas are ideal for your getaway.