Luxuriate in Private Seclusion
Kefalonia Private Villa Oreas, named after one of the Oreads nymphs in Greek mythology, is a luxurious and secluded retreat located on the stunning island of Kefalonia. Oreads were the mountain and grotto nymphs associated with Artemis, the goddess of the hunt, and each was named after the particular mountain they inhabited. Like the Oreads, Kefalonia Private Villa Oreas is nestled in a lush and tranquil setting, offering guests a unique and unforgettable mountain retreat experience.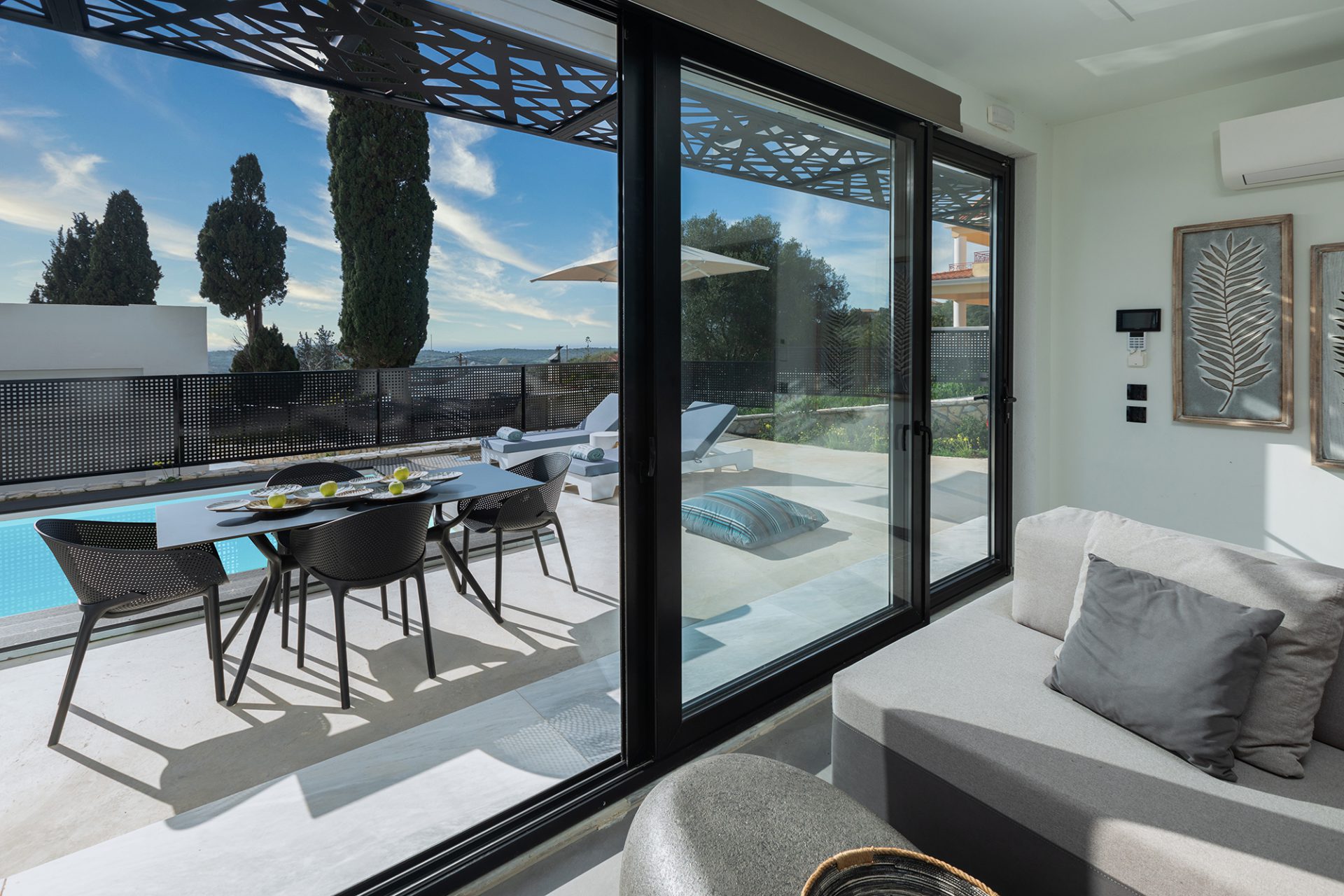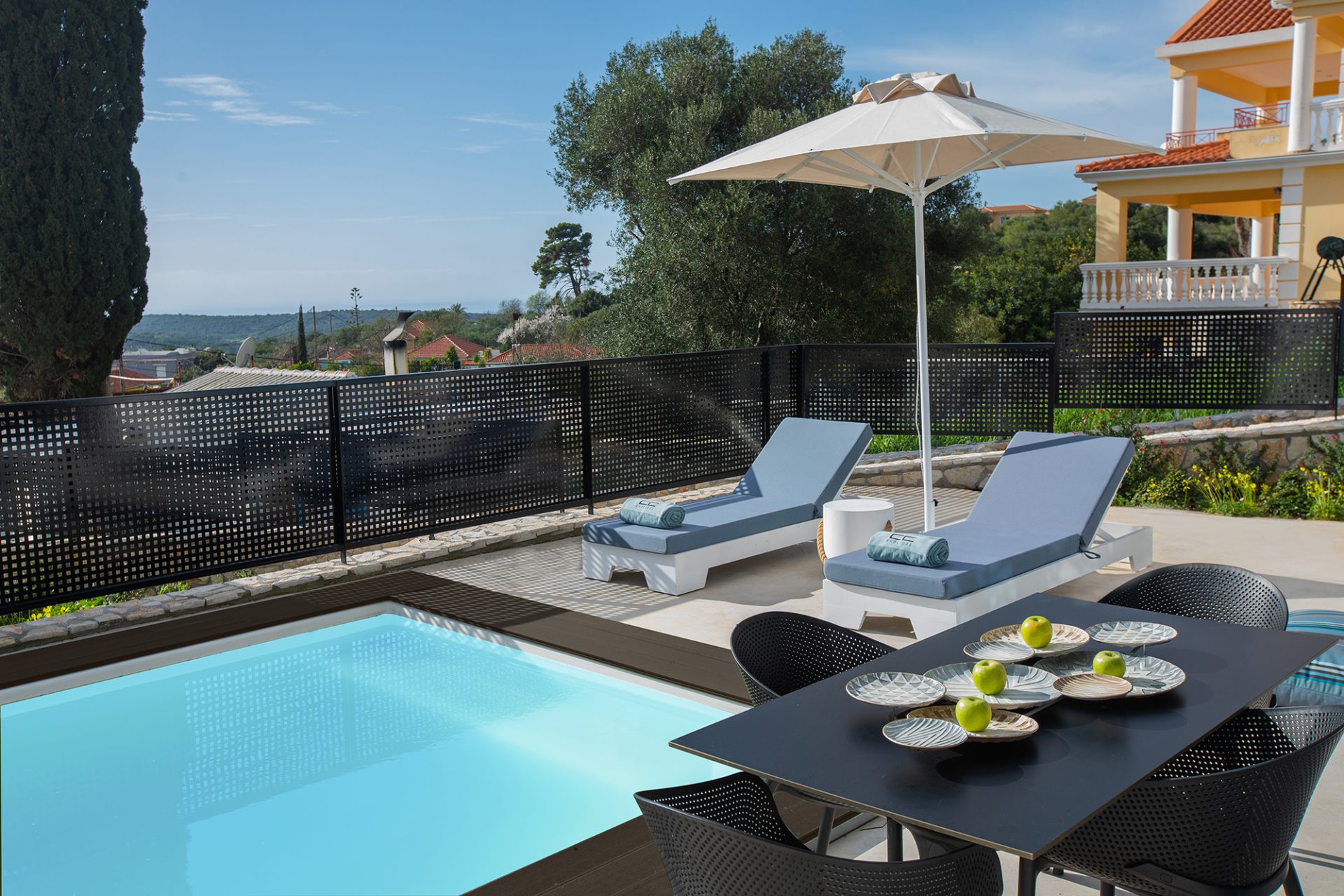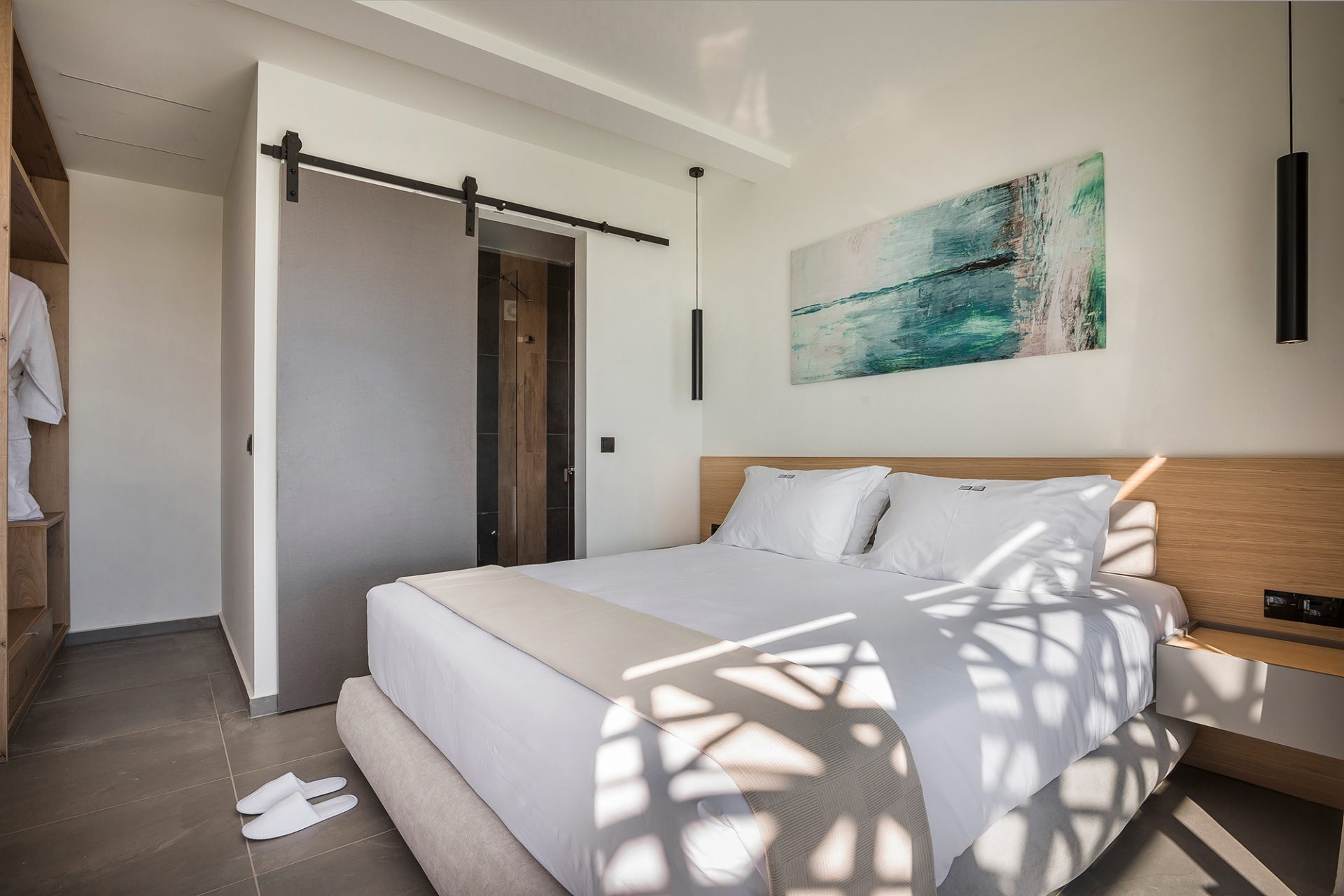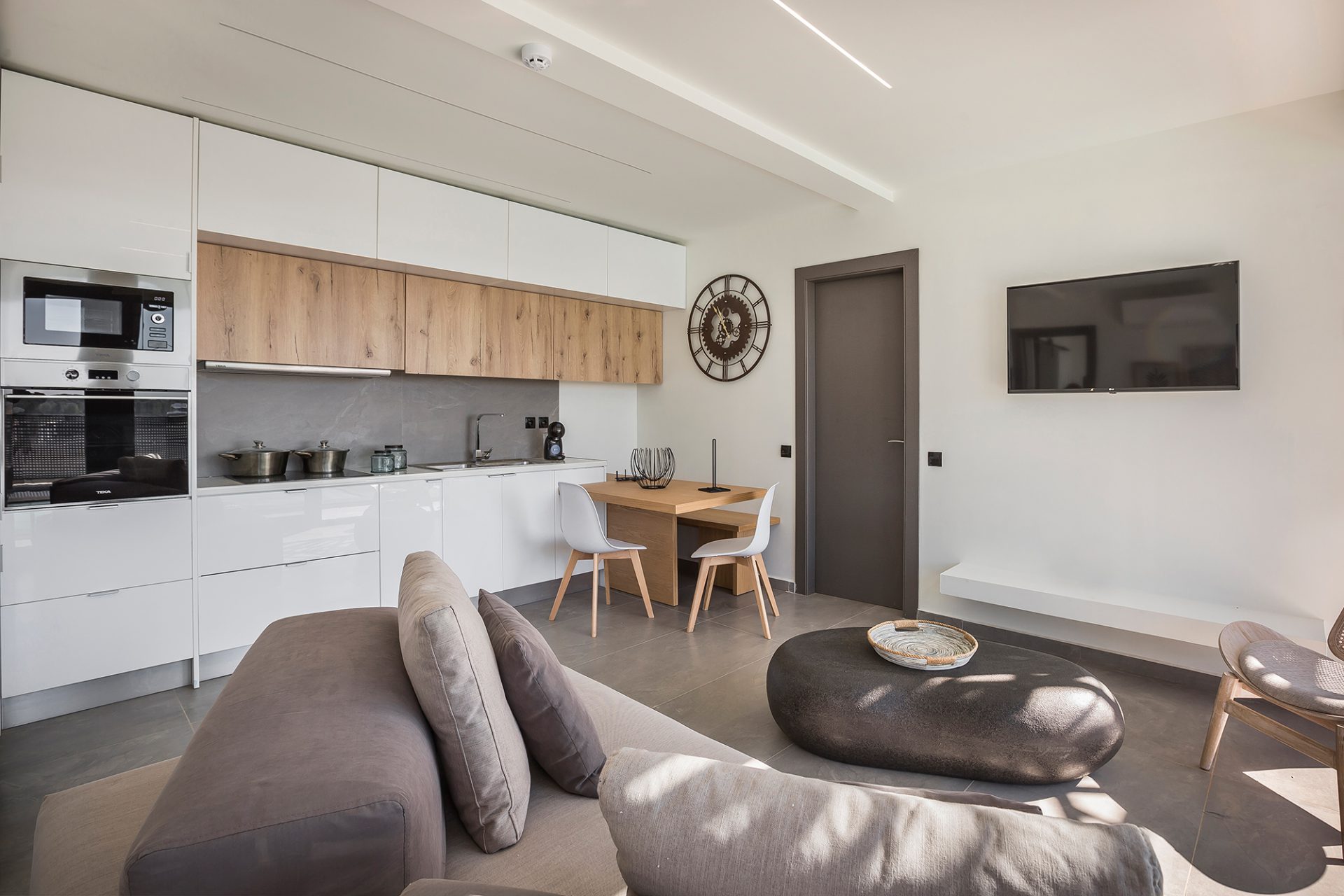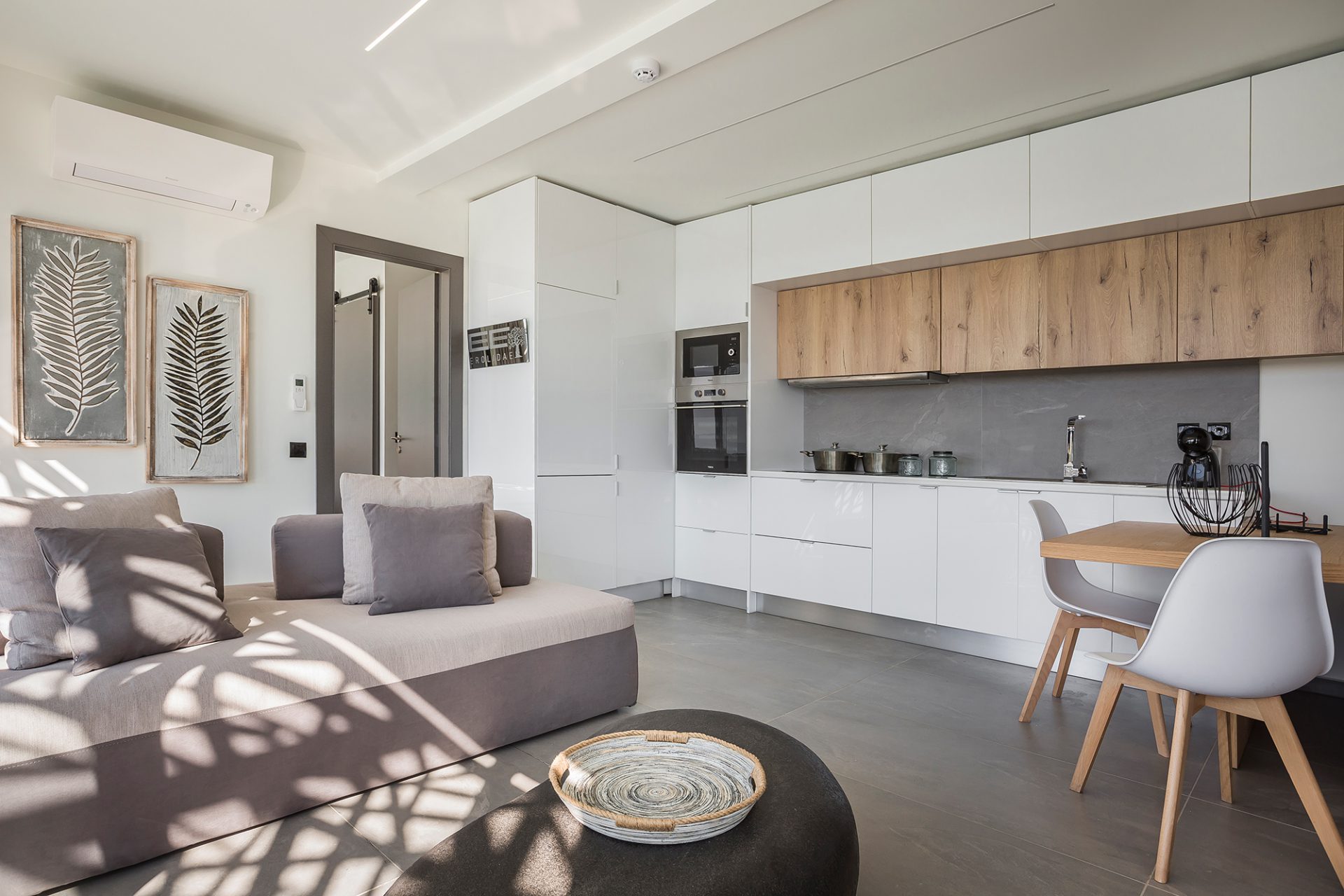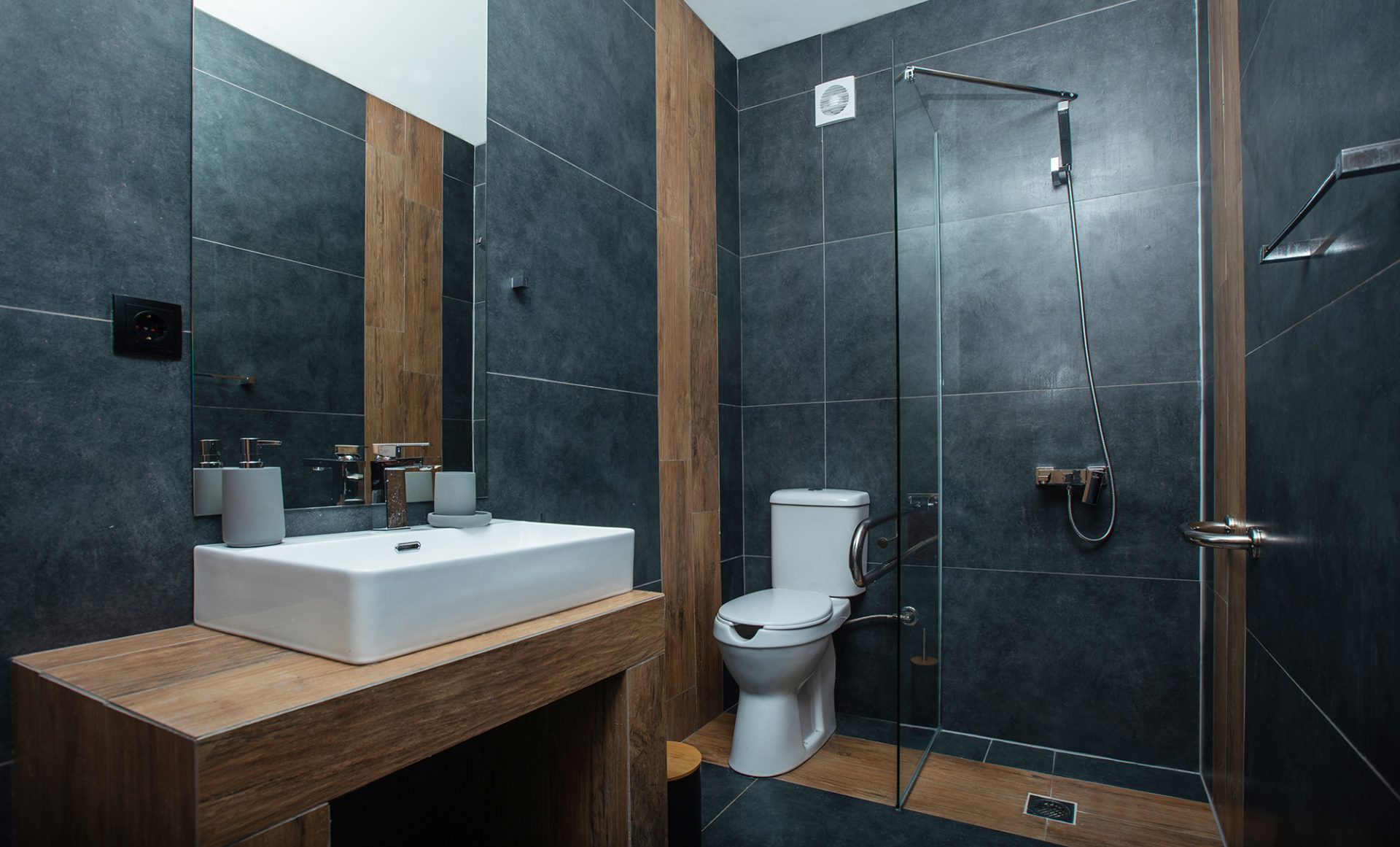 22 m² private pool
Sea View Villas
Family Rooms
Emergency exits
Fire Extinguishers
Air-Conditioning
Smart home system
Smart TV
Luxury Bath Amenities
Towels
Linen
Extra Pillows
Hairdryer
Wardrobe
Slippers
Ironing facilities
Fully equipped Dining area
Refrigerator-freezer
Espresso Machine
Electric Kettle
Cooking rings
Electric-squeezer
Utensils
Dining room
Seating with sofa
Private Patio
Outdoor furniture
Gardens
Terrace
Luxury Sunbeds
Check-In: 15:00-22:00
Check-Out: 08:00-11:00
Experience the Ultimate Luxury at Kefalonia Private Villa Oreas
Book Now for Your Dream Vacation!
Villa Oreas, a disabled-friendly villa, offers a unique vacation experience with its spacious 60 m²  acreage, providing ample space for up to 4 guests to enjoy comfortably. You'll feel right at home with our fully equipped amenities, including two bedrooms, two bathrooms, and a dining room, perfect for enjoying a meal with loved ones.
Take a dip in the 22 m² private pool, lounge on our lux sunbeds, and enjoy the view of the Aegean Sea from your private terrace. With our 43-inch smart TV, free Wi-Fi, and smart home system, you'll stay entertained and connected throughout your stay.
Our villa also includes air conditioning, an electric squeezer, a coffee maker, cooking rings, a microwave, a toaster, utensils, and a kitchen range hood, providing you with everything you need to prepare a delicious meal. For added convenience, we offer a kettle, iron board with iron, and safe, and provide linen, slippers, and toiletries such as shampoo and body wash.
"Experience the Mythical Charm of Oreas: A Perfect Disabled-Friendly Villa
for Your Kefalonia Luxury Vacation."

Oreas is a type of nymph known as Oreads, who was considered the divine spirits of mountains and grottoes in Greek mythology. Echo, a well-known Oread, was cursed for talking too much and could only repeat the last words spoken to her, leading to her tragic love story with Narcissus.
Escape to Erolidae Villas, an ultimate destination for luxury pool villas in Kefalonia.
Choose your perfect villa from our exclusive rentals designed for an unforgettable vacation.
Book now and discover why our villas are ideal for your getaway.