Villa Melias is named after the ancient Greek nymph, Melias, who was one of the Meliae or Meliad nymphs. Melias was associated with the ash tree, and her name originates from the Greek word "Μελία." At Kefalonia Private Villa Melias, we strive to embody the spirit of Melias and the Meliae nymphs by providing a serene and harmonious environment in which our guests can relax and connect with nature. Villa Melias is surrounded by lush greenery and offers stunning views of the surrounding landscape. We invite you to experience the magic of Private Villa Melias and create your own unforgettable memories in this enchanting setting.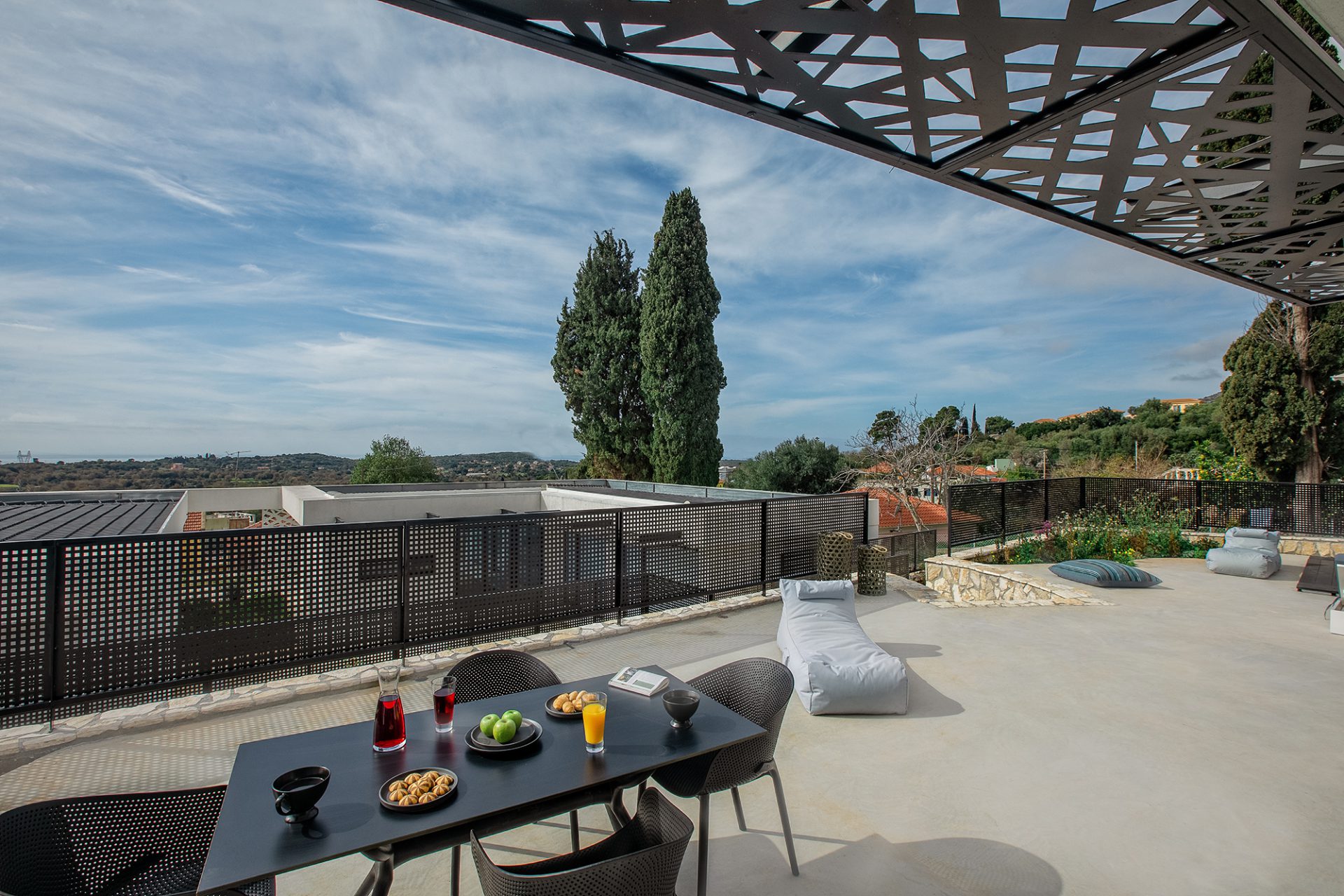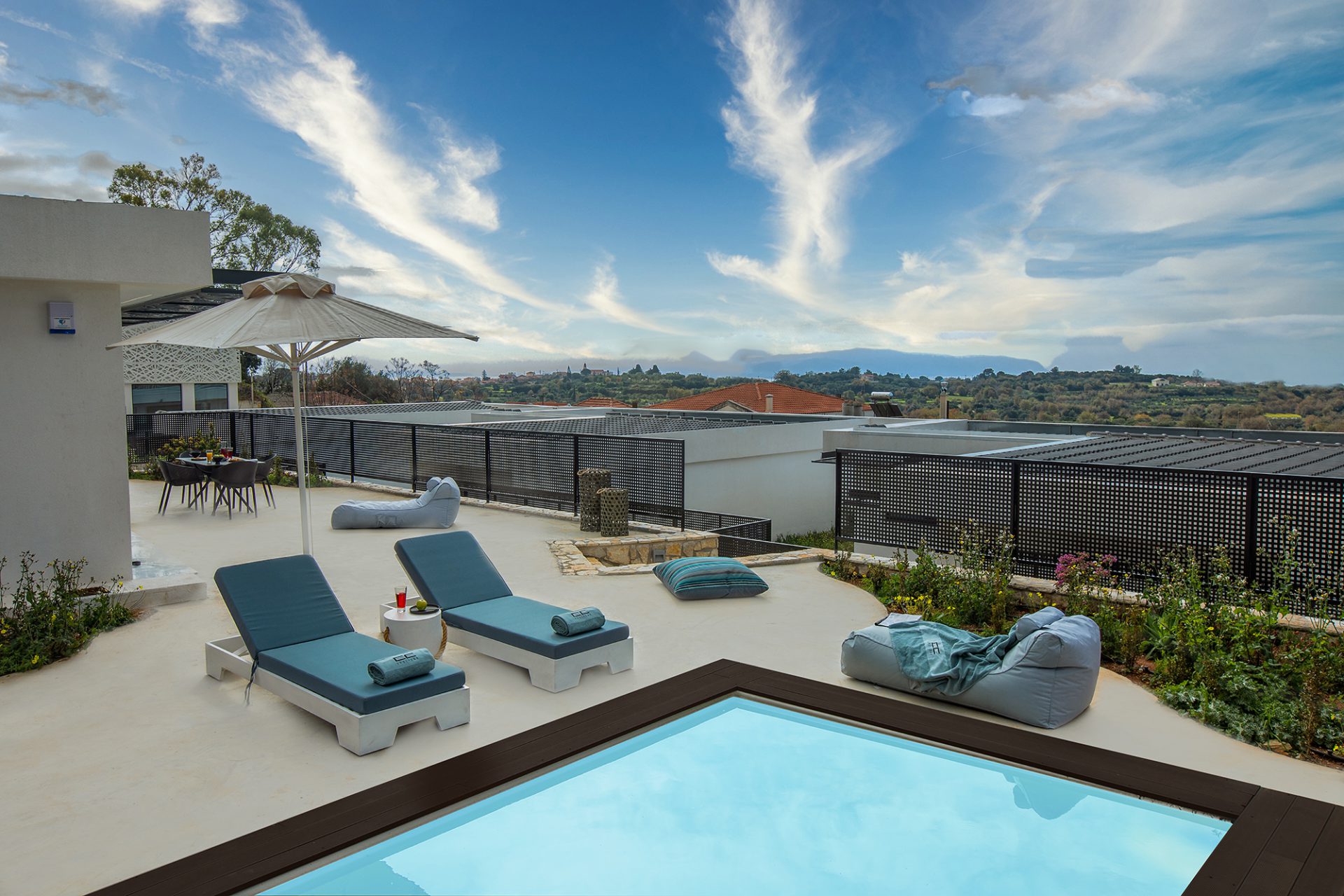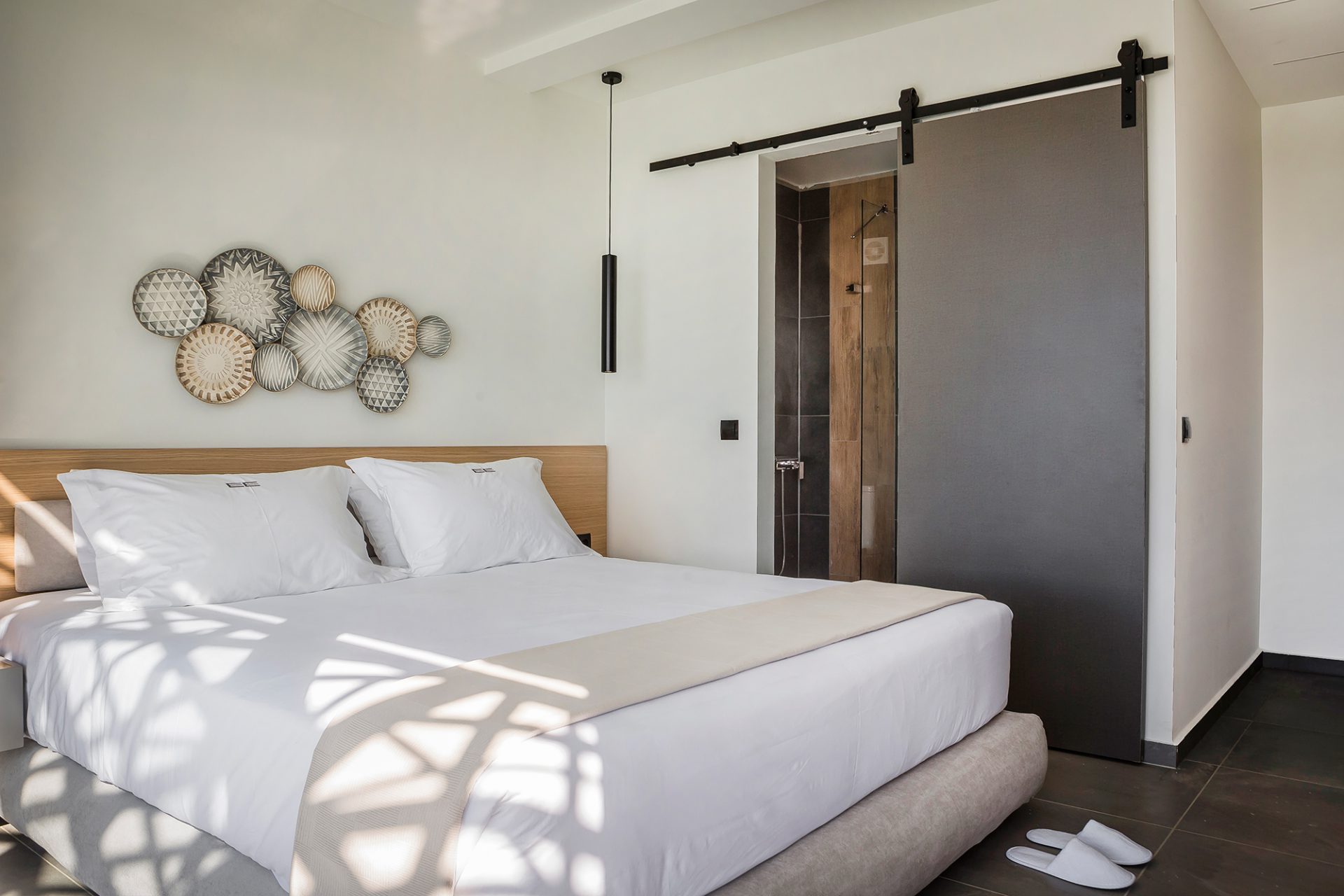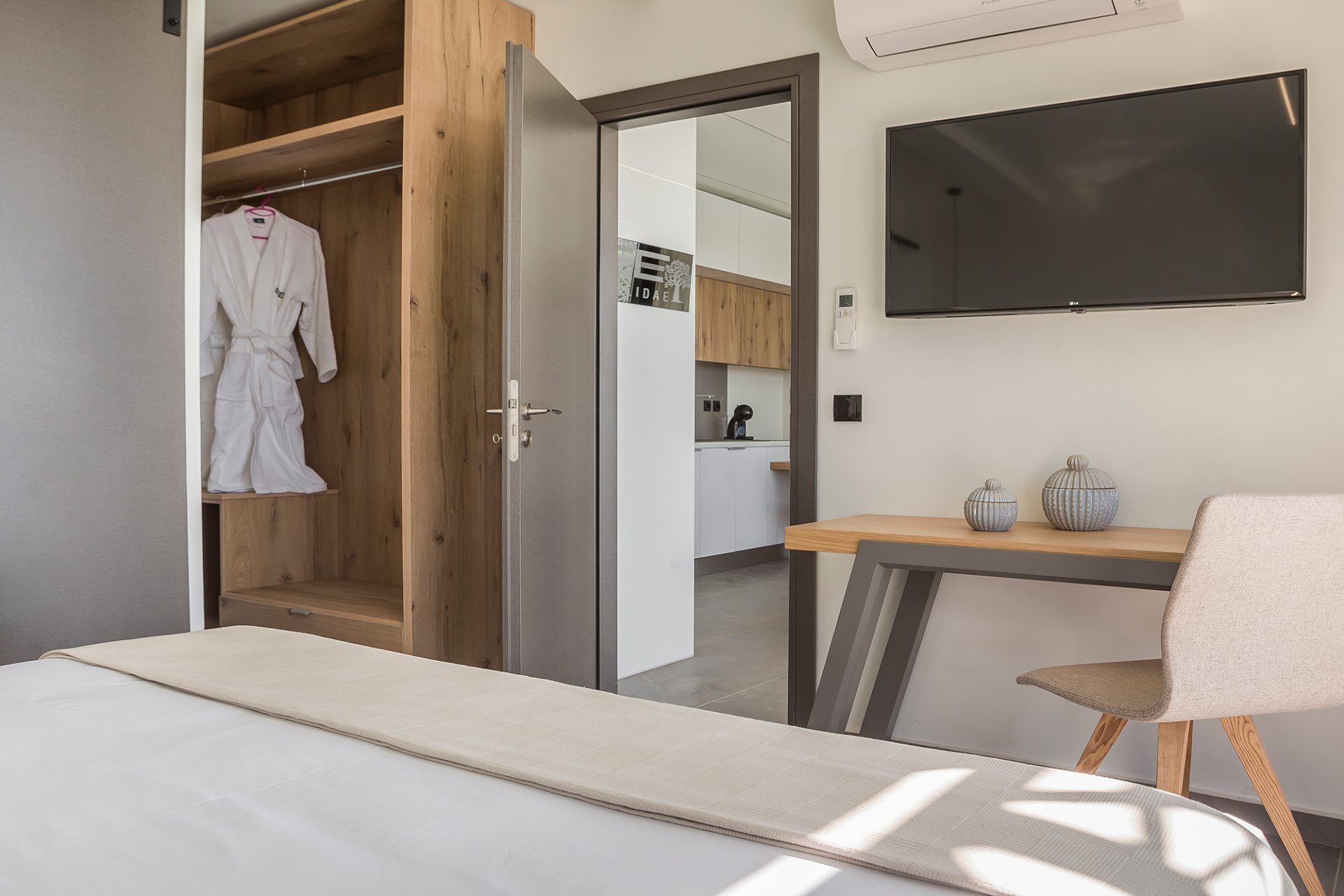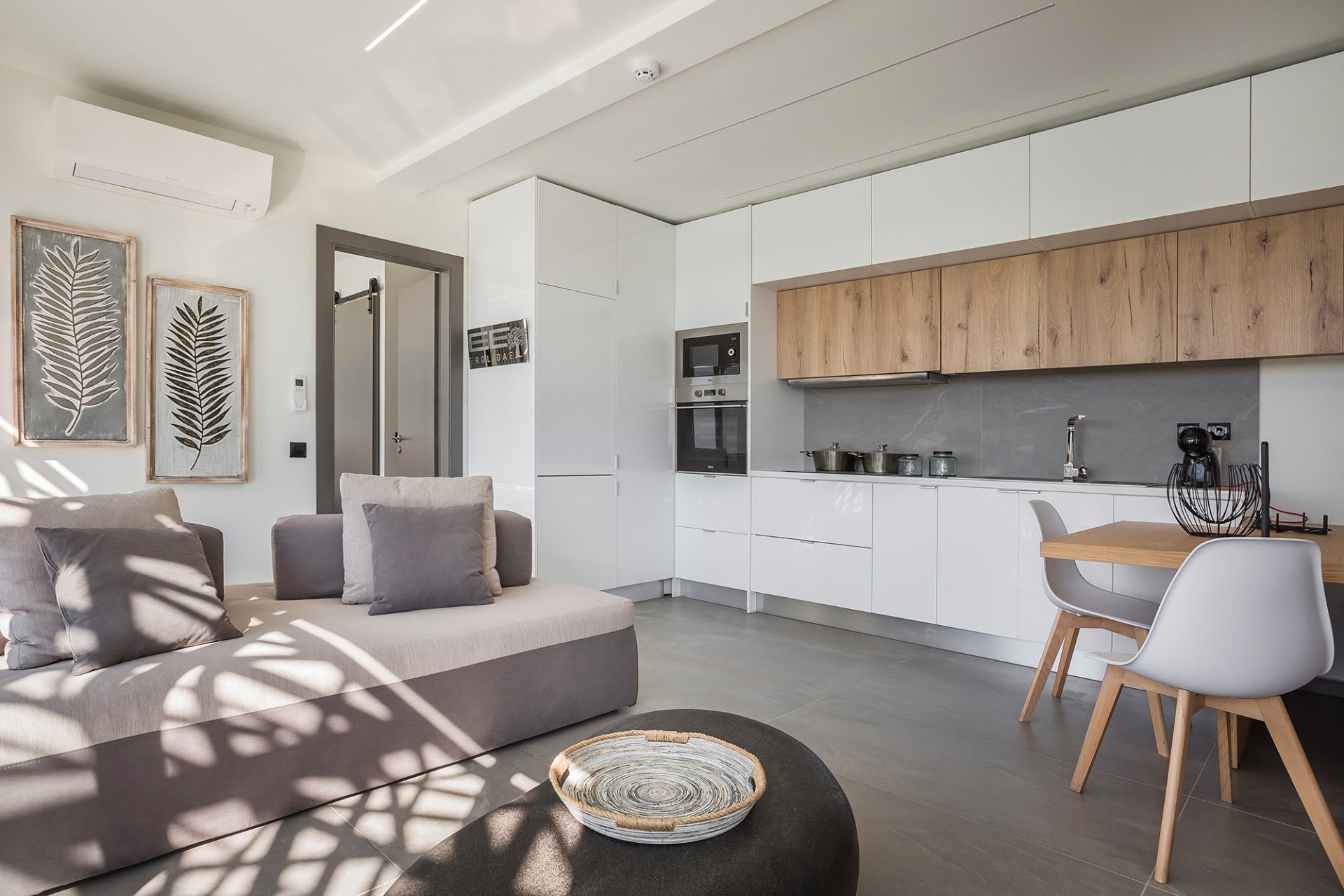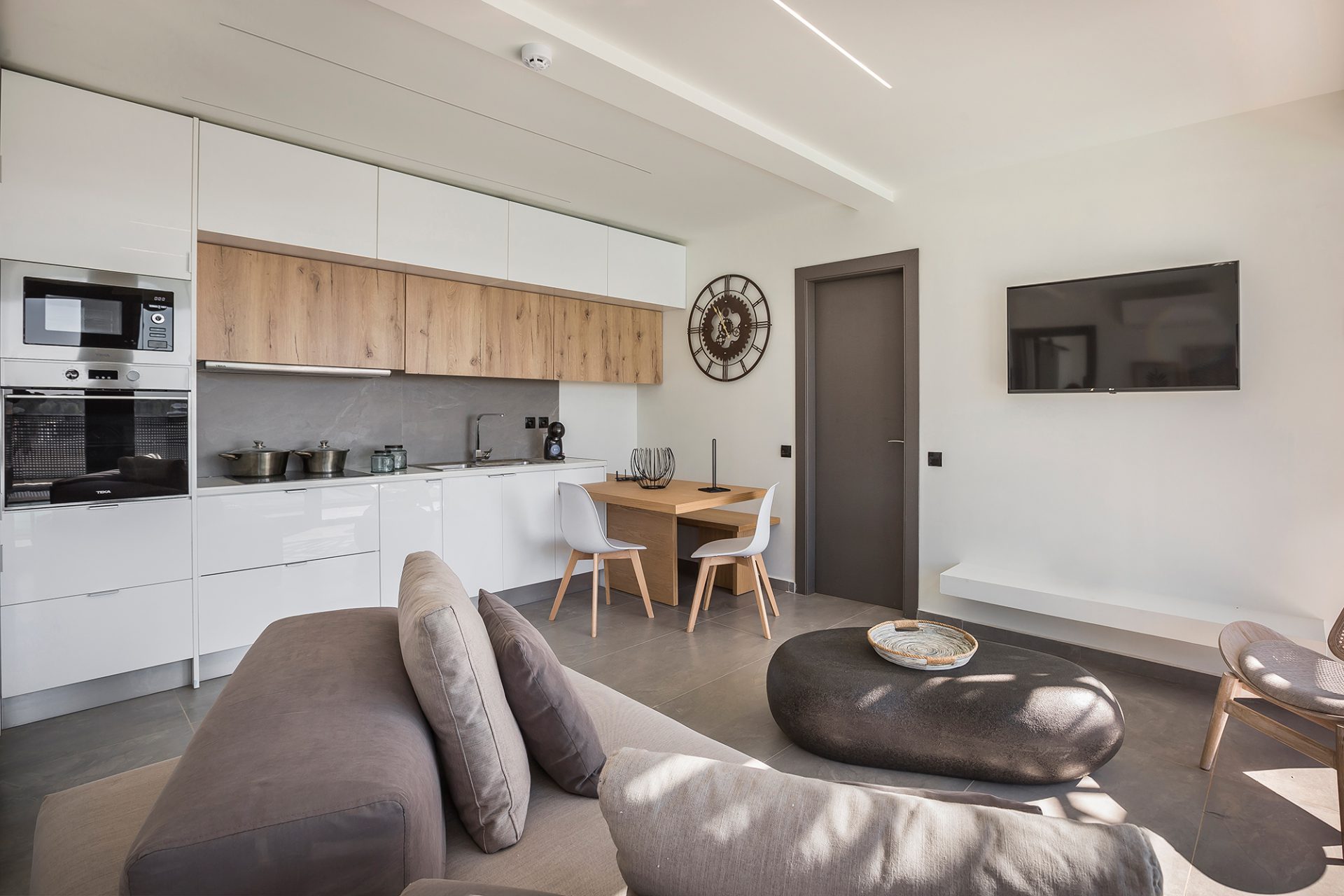 22 m² private pool
Sea View Villas
Family Rooms
Emergency exits
Fire Extinguishers
Air-Conditioning
Smart home system
Smart TV
Luxury Bath Amenities
Towels
Linen
Extra Pillows
Hairdryer
Wardrobe
Slippers
Ironing facilities
Fully equipped Dining area
Refrigerator-freezer
Espresso Machine
Electric Kettle
Cooking rings
Electric-squeezer
Utensils
Dining room
Seating with sofa
Private Patio
Outdoor furniture
Gardens
Terrace
Luxury Sunbeds
Check-In: 15:00-22:00
Check-Out: 08:00-11:00
Experience the Ultimate Luxury at Kefalonia Private Villa Melias
Book Now for Your Dream Vacation!
Villa Melias offers a unique vacation experience with its spacious 60 Ft² acreage, providing ample space for up to 4 guests to enjoy comfortably. You'll feel right at home with our fully equipped amenities, including two bedrooms, two bathrooms, and a dining room, perfect for enjoying a meal with loved ones.
Take a dip in the 22 m² private pool, lounge on our lux sunbeds, and enjoy the view of the Aegean Sea from your private terrace. With our 43-inch smart TV, free Wi-Fi, and smart home system, you'll stay entertained and connected throughout your stay.
Our villa also includes air conditioning, an electric squeezer, a coffee maker, cooking rings, a microwave, a toaster, utensils, and a kitchen range hood, providing you with everything you need to prepare a delicious meal. For added convenience, we offer a kettle, iron board with iron, and safe, and provide linen, slippers, and toiletries such as shampoo and body wash.
"Experience a vacation beyond compare at Kefalonia Private Villa Melias – where luxury meets tranquility, and the stunning natural beauty of the island surrounds you."
The Meliae are nymphs known as "Meliae" or "Meliad" and were named after the ancient Greek word for the ash tree, "Μελία". According to Hesiod's Theogony, Cronus was jealous of his father Uranus' power and castrated him with a sickle given to him by Gaia, his mother. From the blood that spilled upon the earth, the Meliae were born. These nymphs were believed to be the progenitors of the generation of men belonging to Hesiod's Bronze Age and were nursed Zeus when he was an infant hidden from Cronus in the Cretan Dikti mountains. The Meliae fed Zeus with the milk of the goat Amalthea, along with honey.
Escape to Erolidae Villas, an ultimate destination for luxury pool villas in Kefalonia.
Choose your perfect villa from our exclusive rentals designed for an unforgettable vacation.
Book now and discover why our villas are ideal for your getaway.